COVID-19 Statement
Slide 1 of 3
Slide 2 of 3
Slide 3 of 3
Now offering Online Ordering for Free Delivery & Curbside Pickup!
The Wahoo! Grill team handles your food every step of the way from our kitchen to yours.
We work in a ventilated kitchen that is cleaned 3 times daily.
Our employees are required to wash their hands vigorously a minimum of every two hours.
All staff members wear gloves and masks.
All food is handled entirely by our staff.
How Wahoo! Grill's Safe-Serve Curbside Pickup & Delivery Works:
Meal is packaged in a sealed container in a bag.

Each order is checked and signed off by our Meal Traffic Controller.

For Curbside Pick Up, we will meet you at the time of your choice with your order in front of the restaurant or in our parking lot.
How to Order:
Click "Order Online" below for curbside takeout and delivery payment. Click on the Dinner Menu dropdown to view all our menus, alcoholic beverages, and grocery items.

Call us at 404-373-3331 to place a phone order. Payment is accepted when the order is placed.

Call the restaurant when you arrive for delivery to your car! Free delivery is available to local neighborhoods with a $40 minimum order. Please see delivery area map below.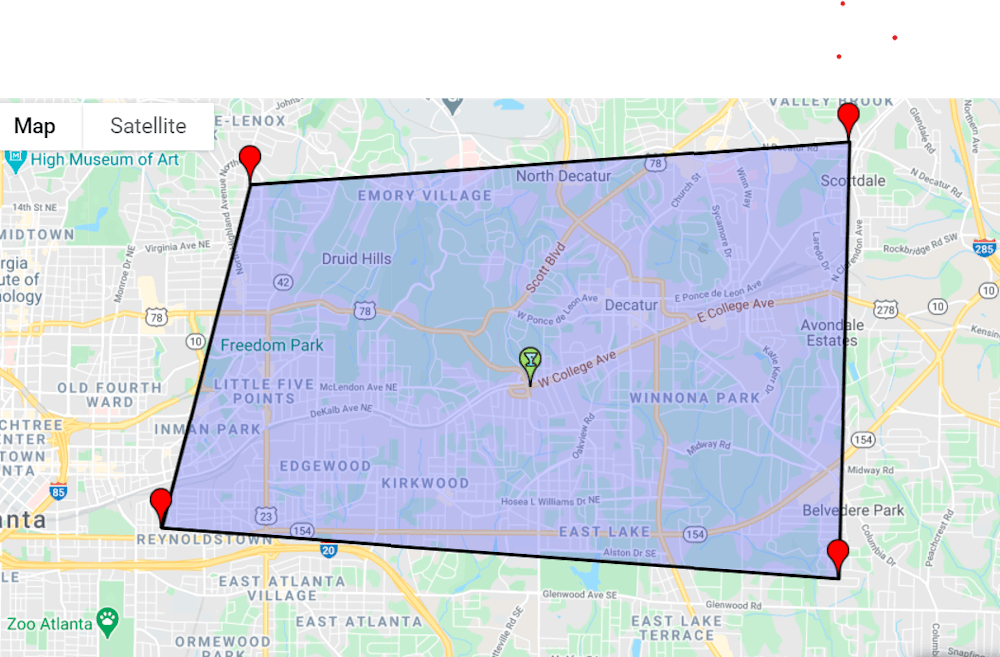 Delivery Area

Stay safe while bolstering our community of small businesses. We greatly appreciate your support!

Order Online